Makeup addicts are the easiest people to shop for because I can walk into Sephora or Ulta and grab almost anything. And there are tons of gift sets right now, making my options so much better. The only hard part is making sure I don't get something they already have, but that's what gift receipts are for!
Most of my close friends aren't girly – they don't wear makeup or only wear a couple of specific products and don't like variety. 'Scuse me?!
Luckily, there are plenty of products from Sephora & Ulta that are still giftable. Hey, it's the end of the year and I'm trying to rack up more points.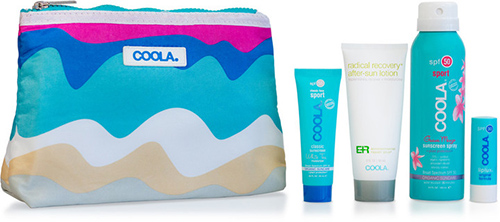 Coola Sport Essentials: Classic Sport Travel Kit | Ulta $40
This is the perfect gift for any outdoorsy person… really, any person because we all should be wearing sunscreen. I'm grabbing 2 of these sets for my sporty friends.
Foreo Luna Mini and Foreo Luna Play | Sephora $39/$99
I have the Luna Play and I love it! Good skin is always in, so one of these beauties would be very welcome.

Dafni Go Hair Straightening Brush | Ulta $99
I took this on a recent trip and I love the portability. It's big enough to comb through all my hair fairly quickly, but small enough so it doesn't take much room in your travel bag.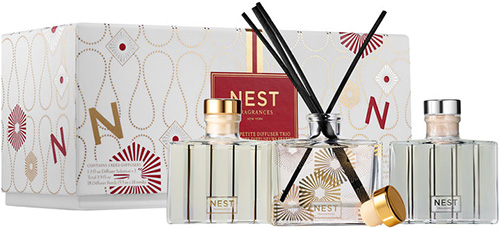 Nest Festive Petite Diffuser Trio | Sephora $54
I go through home fragrances rather quickly (dog mom life), so I know I would be pumped to receive THREE scents in this set.
Clinique Happy Hands Set | Ulta $24
Hands need to be moisturized often, especially in the winter. Join the happy hands club!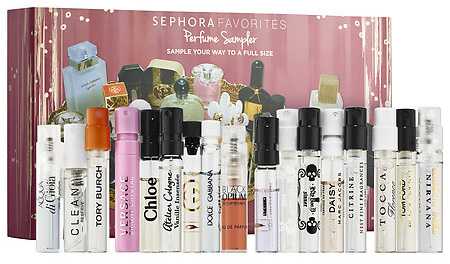 Sephora Favorites Perfume Sampler | $65
There are 17 samples in this set and a coupon for one free full size fragrance, so your friend can find her favorite.
DON'T FORGET – always visit ebates.com before you shop online. You can get rebates back from shopping at your favorite stores. Click on your preferred shopping site through ebates (like Sephora.com), shop as normal, and you'll receive a percentage back in your ebates account, which then goes right into your Paypal account. I've seriously earned over $600 so far!